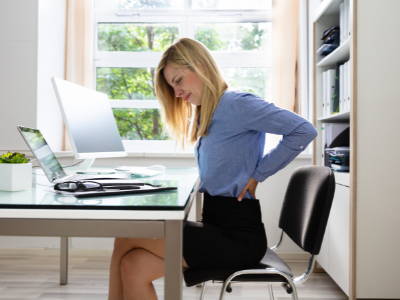 Pressure on the nerve root can also cause back pain. But does a waist trainer help back pain? We'll know. In this article, we shall learn about sciatica and if waist trainers can help.
If you are wondering, do waist trainers help with sciatica? The answer is no. Waist trainers can, however, let you shape your waistline.
Sciatica is caused by inflammation, irritation, pinching, or compression of a nerve in the lower back. So do waist trainers help with sciatica? Well, not really.
A waist trainer is a shaping garment much like the corsets that are almost out of trend these days. The idea of its existence is that waist trainers slim people's waistlines and help them achieve an hourglass figure.
Supporters of waist trainers believe that it can "train" your waist to remain in shape only when you frequently wear it over an extended period. Some also suggest that it helps in weight loss, which I'm afraid I disagree with. When you ask, do waist trainers help with sciatica? They do not.
You see, while the waist trainer might give you an impression that a person has a slimmer waist when they wear it. However, the moment they remove it, you won't see much difference. I get these questions most often if one can use waist trainers to treat sciatica.
Although, I do agree with the fact that waist trainers can temporarily help with improving posture. That said, wearing it for too long may weaken the core muscles and result in back pain and bad posture.
Waist trainers also come with a lot of other risks or side effects such as:
Breathing difficulties
Pushing the internal organs into crammed position
Digestive issues
Ribs fracture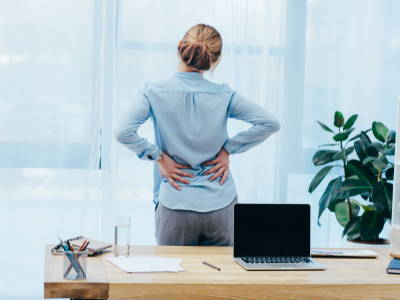 Can Back Braces and Medication Help With Sciatica?
When your lower back is sensitive, even regular movements can become wearying and challenging. A back brace can help those of you who suffer from sciatica. A back brace is like a crutch that supports your core muscles to absorb the forces that your back might otherwise endure - like getting down, walking, bending, turning,, etc.
Do you know back pain can also cause knee pain which is also related to the sciatic nerve? If you are experiencing any persistent knee pain, you can rely on Yuregen® Double Springs Support Knee Braces. These braces are great as they are designed to support, cushion, and steady your knee. The best part? Unlike most opioids, these have no side effects.
Everyday activities can prove arduous when you face a lot of tension and pain in your lower back. Even sitting on a chair can be pretty challenging at times. Lumbar support cushions from Yuregen come in handy when dealing with such pain. These cushions are customized and made of memory foam to keep your spine in its perfect place and support your back. Besides, we also have Yuregen nighttime Spine cushion for a comfortable waist during sleep.
Innovative and natural medications always help. Even when I treated my patients suffering from sciatica, targeting the root cause has always been the blazing line. For this, stopping inflammation and repairing the damaged joint, and restoring flexibility are at utmost priority. One such effective treatment of sciatica is soothing the nerves—Sooth Advance® ultra pain relief formula, free of any side effects. A unique blend of 12 herbs, including ginger root, green tea leaf, skullcap, holy basil, etc., this is one great cure for chronic pain.